..This by far is Jean Claude Van Damme's Greatest Contribution to earth..




..You on some imperial G shit, to spread your fucking legs apart let a nigga see your crotch and then drive a big ass knife into his fucking face B..

..Sit there and act like the first time you seen that scene you didn't lose your fucking mind..



..I went absolutely bat shit as a lil kid seeing this shit on cable..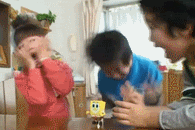 ..Thank You JCVD for everything you've contributed to my childhood..
-Def