..Nigga Really?..




..This the shit that's poppin in your swag life?..

..Nigga you better be carrying the illest knife in them cuffs..

..Nigga cuff look like Mega Man's Vulcan Cannon Arm..

..There ain't no logical got damn reason for this blasphemic type shit..


(Yes, Blasphemic nigga)



..Nigga I could KINDA see if you had on rare heat my nigga..

..But nigga you got on them MODELL type GR shits..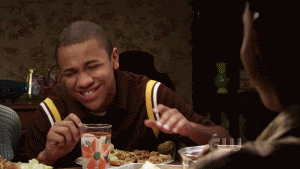 ..Them shits that be on top of a counter and you just look under it and find your size yourself, like them shits ain't even worth an employee to go in the back and look for my nigga..

..You really fucking struggling at life B..

..You need your ass held over a banister by your ankles and shook until your cuffs undo themselves fucka..
-Def
P.S. Shouts to @Ragerpie