..What in hygienic fuck is this shit?..
(yes, I said hygienic nigga, do something!!)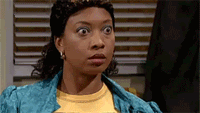 ..Ole extra surprised faced ass hoe..

..Bitch eyebrows look like she in a wind tunnel..

..You just gon leave your house looking like Banksy done hit up your eyebrow right?..

..Ole Ming The Merciless looking ass hoe..


..Look like Mario Andretti done peeled off a hard right turn above your got damn eyes..

..Seriously, WTF were you going with?..

..Did your eyebrow detailer, like fall asleep mid-makeover and just faint?..

..Bitch eyebrow look like the Assassin's Creed Logo..


..Ole Ninja Kama eyebrow'd ass bitch..


..Go Fuck Yourself..
-Def
P.S. Shouts to @HarlemNyte