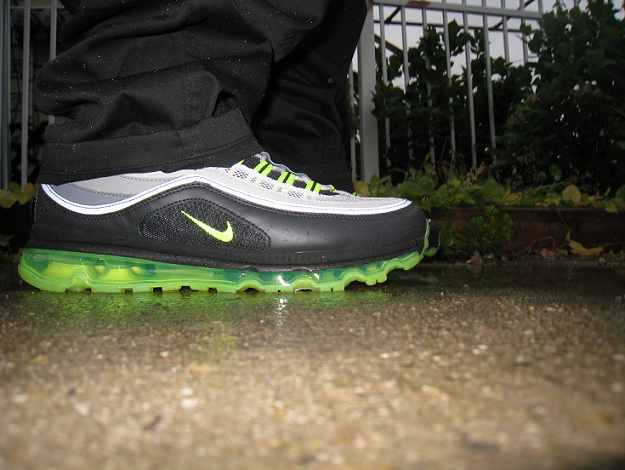 Nike Air Max+ 24/7 'Neon'
Sick ass shoe, happy I got my hands on a pair, my spot only got 1 in each size. Super comfy, really nice construction, base is all black leather, 360 Air Unit, 3M around the side, toebox and up the tongue.
Its like a hybrid between the Air Max 95 and 97.
It's also Nike+, which means the shoe can be connected to your Ipod and adapts to when u run and stuff.
Sickness.
Drops 05/29/10
-DefP.S. My pc is being a bitch as u should know if you follow my blog, so I wasn't able to watermark my shit like I used to, because the app kept freezing up my pc =[