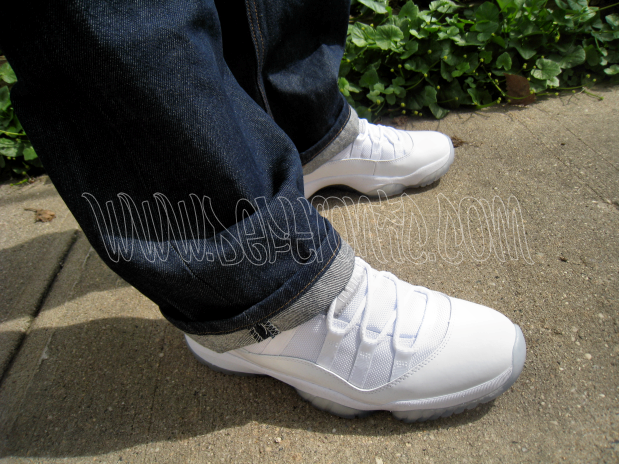 Air Jordan 11/XI Retro 'Silver Anniversary'
Pretty ill shoe, just has that all-around classic look, very icey and clean. I never got the Columbia XI's, I was going to buy but my godbrother copped em and we had a pact that we wouldn't cop the same shoe. So I let him get them, since I had the Concord XI's.
Shoe is pretty limited, House of Hoops in MD only got 40 pairs, dude behind me copped a size 12 and 13, when dude came out with the 13 he was like last pair, but we all know HOH gets first dibs and takes shit out for themselves first.
-Def